Supplies:
2-empty 1 gallon bottles, I used two old green tea bottles I had
1- Woden spoon
1/2 and 1 measuring cup
1- funnel (optional)
1- 3 gallon bucket
1/2 cup of baking soda
1/2 laundry booster
1 cup warm water
1/2 cup castile soap, I used Dr. Bronners Lavender scent
Blender
If you're looking for a quick way to save money and time, this laundry detergent for you! I use this laundry detergent on my baby and family. It works great and does not have all the chemicals as normal store bought detergents. All you need is the supplies mentioned above to make several months worth of laundry detergent for your family. The steps below demonstrates how easy it is to make.
Step 1: In a blender combine 1/2 baking soda, 1/2 cup laundry booster and 1 cup of warm water. Let it mix well together.
Step 2: Pour blender contents into 3 gallon bucket and add 1/2 cup Castile soap, then fill bucket with 2 gallons of warm water. Use wooden spoon to mix all ingredients together. That's it, so simple!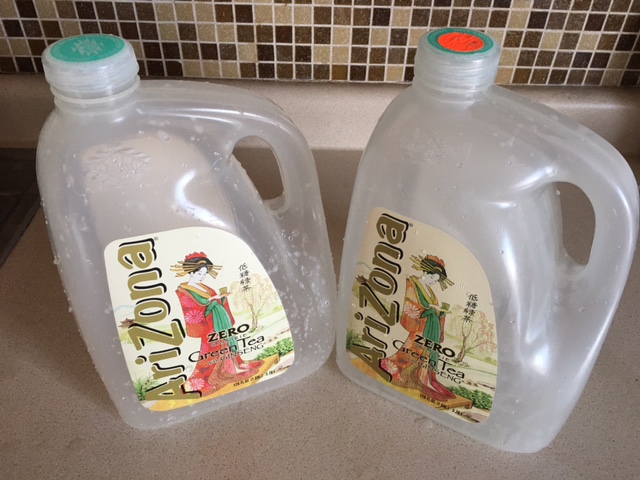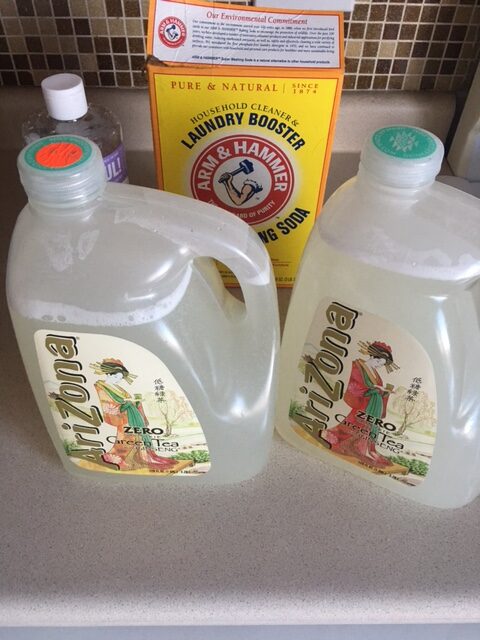 Also if you are looking for a great way to organize your baby's clothes please check our unique closet dividers Here.