The birth of a baby is a unique and exciting event for first-time moms.  Everything is new and exciting in the first few weeks with your baby. Baby must-haves should be purchased so that you can fully concentrate on the new task. With our checklist of the baby must-haves for first-time moms, you can easily see whether you have thought of everything for your baby or not.
BABY MUST HAVES: LARGER PURCHASES
Larger purchases are those that may take more time to buy than, for example, care products or clothing.
The stroller is a good example of this. It is usually right at the top of the checklist for the baby's initial equipment. There are so many models on the market – from cheaper to the price of a used car. It can take weeks or months before you have agreed on the right model and you may have to order it.
So please plan the larger purchases in good time so that you are on the safe side and don't have to make important decisions at the last minute.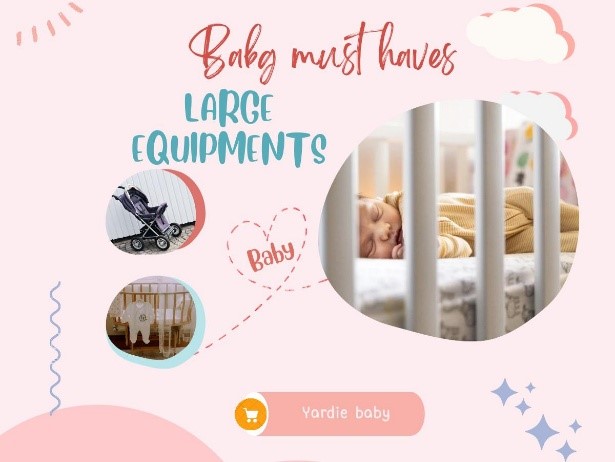 1-Changing table + changing mat:
You definitely need a chest of drawers or a place to store your baby's clothes and care products. Any type of chest of drawers that you can stand upright on is actually suitable.
There are very beautiful and practical changing attachments that can be attached to the drawers with a few simple steps. Make sure that there is enough space for the baby's products.
2-Stroller
When buying the stroller, take your time and test different models if possible. Make sure that the stroller can be converted into a buggy, that it is not too heavy and, above all, suitable for everyday use. It should be height-adjustable and easy to fold. A rain cover is usually included, otherwise, you can find it relatively cheaply in drugstores.
3-Padded footmuff (for winter)
There are lined footmuffs for infants. These are very practical in winter because they provide optimal warmth and you don't have to cover your child with a huge blanket.
4-Extra bed
There are many different opinions and attitudes about where and how a baby should sleep at first. A nice option is an extra bed. This can usually be attached to the side of the parent's bed, so that the baby can sleep in its own bed, but still feels that mom or dad is close. There is also the option of closing the side bed with a side rail and turning it into a bassinet with castors.
BABY MUST HAVES: CLOTHING AND EVERYDAY LIFE
There are just incredibly cute clothes for babies and you want to buy all sorts of things right away. Nevertheless, to be on the safe side, you should shop with the handbrake on, because babies outgrow things incredibly quickly.
The amounts given in the following list are rough estimates and values ​​based on experience. Furthermore, the choice of clothes always depends on the season, for example, in summer your baby needs a sun hat rather than a lined hat.
1-Baby's bodysuits/Onesies
Bodysuits/Onesies are one of the most important pieces of clothing for newborns: we recommend at least 10 pieces. Wrap bodysuits are best to start with, as you don't have to pull them over your baby's head.
2-Tops
The same applies here as for bodysuits: We recommend around ten tops for your baby, preferably with large head openings. In the summer with short sleeves, in the colder seasons with long sleeves or a jacket.
3-Trousers/tights
Of course, it also depends on the season here. Leggings with feet are great: when it's cold, you can simply pull socks over them and your baby's feet stay nice and warm.
For the initial must-haves, we recommend 6 tights or leggings.
4-Romper
Rompers are super practical and there are suitable for every season. Get 5 pieces, then you are on the safe side.
5-Socks
Babies often have cold feet. Get 3 pairs of thick and 3 pairs of thin baby socks, then you can decide which socks are suitable depending on the temperature.
6-Hat
Babies are not yet able to regulate their own temperature and can lose heat through their heads. Under all circumstances, you need a suitable hat for the outdoors.
7-Sleeping bag
You need two sleeping bags to start with, so you always have one ready to change into.
Again, pay attention to the season: in winter your baby needs a thick one, in summer a light one is enough. Especially important: Do not buy the sleeping bag too big and make sure that the neckline is not too big so that the sleeping bag cannot slide up and into your baby's face.
8-Diaper bag for on the go
The diaper bag is an integral part of everyday life with a baby. There are special diaper bags that you can buy in a specialist shop, but a normal backpack or bag is also sufficient. The most important thing is the contents: changing mat, nappies, wipes, and cream.
9-Music box/stuffed animal
Theoretically, you don't need a toy for the initial equipment. Babies can't even grasp. Nevertheless, it is of course nice when you get your baby's first cuddly toy. It should be soft and not too big. A music box with a soft melody is also a nice idea.
10-Overalls
A warm suit for outside is important for the cooler season. There are different variants, for example, made of wool, boiled wool, or down.
It is important that it warms your baby but does not overheat it.
BABY MUST HAVES: CARE
For the initial equipment of your baby, you need a few things that are essential for care. Get a small supply so that you have a basic set of care products at home right from the start.
1-Heating lamp
A heat lamp is highly recommended for the cooler months. It feels nice for your baby when he is lying on the changing table and it is warm. There are many different models, for example with a stand or for hanging.
2-Bath thermometer
The bath water for your baby should be 37 degrees warm. There are special bath thermometers for babies that float in water and have a mark at 37 degrees. It's available in every drugstore.
3-Nail scissors
For the first few days, you don't need the nail scissors, because you can only cut the baby's nails for the first time after about four to six weeks. However, it doesn't hurt if you already have them at home.
Nail scissors for babies are available in every drugstore. Nevertheless, it is best to buy them with the items in the initial equipment, then you can tick this item off the list.
4-Baby Laundry Detergent
Since babies have very sensitive skin, fabric softeners should not be used. It is best to buy a detergent that contains no additives and is particularly suitable for sensitive skin.
BABY MUST HAVES: FOR FEEDING BABY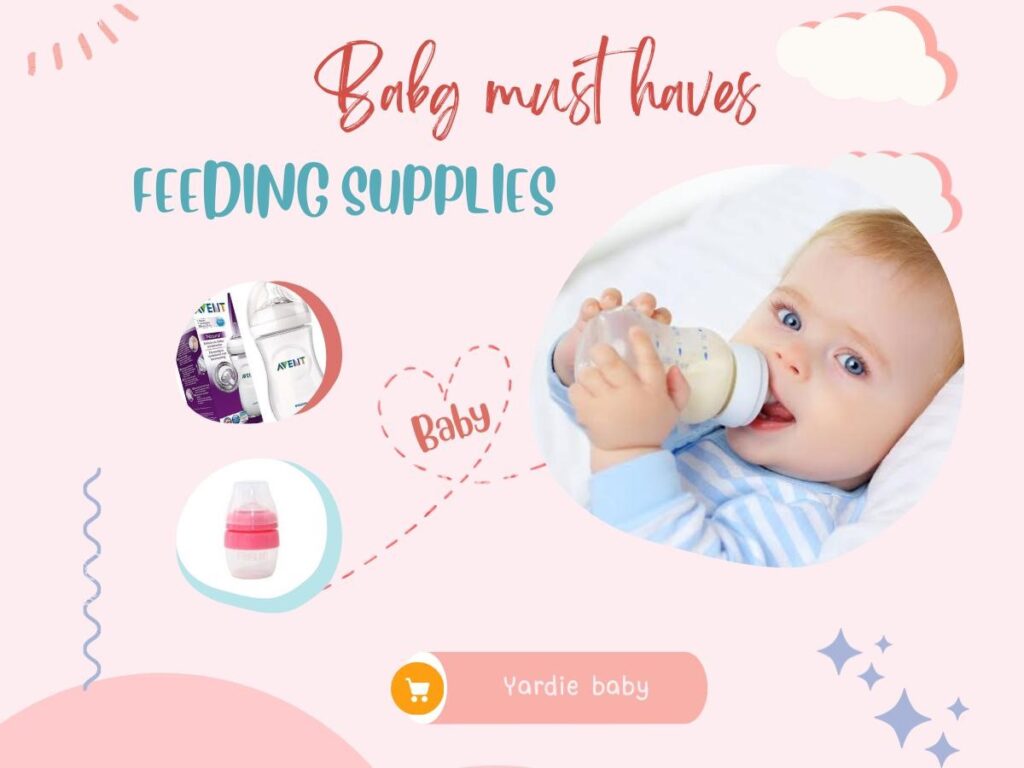 Below we have listed some of the utensils that you will need for the diet of your baby:
6 bottles with teats made of glass or BPA-free plastic
6 teats size 1 made of silicone or latex
1 bottle brush
1 sterilizer (alternatively, a cooking pot works)
1 thermos bottle
5 bibs/gauze towels
Infant formula/pumped breast-milk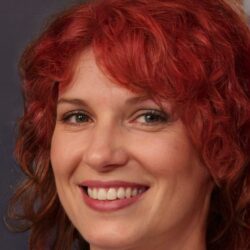 Latest posts by Sue Brown
(see all)