Wondering what to do with such a huge quantity of your baby clothes? Thinking about how to get out of this mess? We are here to help you. Here, we will tell you about the ways to follow to organize your baby's wardrobe. It is not that difficult as you think so!
Parents often ponder as to how they should organize their baby's wardrobe. More often than not they end up in a mess and utterly confused about organizing. It is not at all recommended that you just put all the baby's clothes together where you cannot distinguish between new clothes, old ones, fitted ones, bigger sizes, rompers, onesies, undergarments, etcetera. Therefore, it is suggested to have separate sections up in your wardrobe for every kind of clothing to save loads of your time.
Having an organized closet for each type of garment makes the space allocations for your wardrobe extremely useful and it looks clean and tidy.
Piling and hanging by Size
Start the organization of your baby clothes by putting them all in one place initially. Then, start making groups of the same kind of size for convenience. In this way, all the clothes of the same size will be together in one place. Since the baby sizes are diverse, start dividing the sizes according to the months. In this way you will be able to understand what garments will be worn initially and what will be worn in the later stages. Moreover, the babies grow quickly and their clothes get shorter after each month. You will want those clothes to be in the donation pile so they do not mess up your wardrobe. Also if you are looking for a great way to organize your baby's clothes on your closet please check our unique closet dividers Here.
Storing clothes that are not of instant use
It is important to know which clothes will be used frequently and which clothes will be used when the baby grows up. Thus, pile up those clothes which are to be used later and store them in the back section of your wardrobe. When the time comes for the usage of those clothes, you may then bring the pile back up the front section.
Keep diapering items close
Since diapering items are those which are to be used the most for the baby. Therefore, it is vital to put them close to save your time. Items such as a warm cloth for cleaning, a baby's blanket, and a pillow should be put into the front section of the closet so that it would be easily accessible.
Use hanging baskets
To increase the storage space in your closet, you can use hanging baskets. Not only they will increase your storage capacity but also, they will utilize the space of your closet with maximum efficiency. You can put the bibs, undergarments, socks, and gloves on these baskets as they will be frequently used and easily approachable.
Have a shoe storage area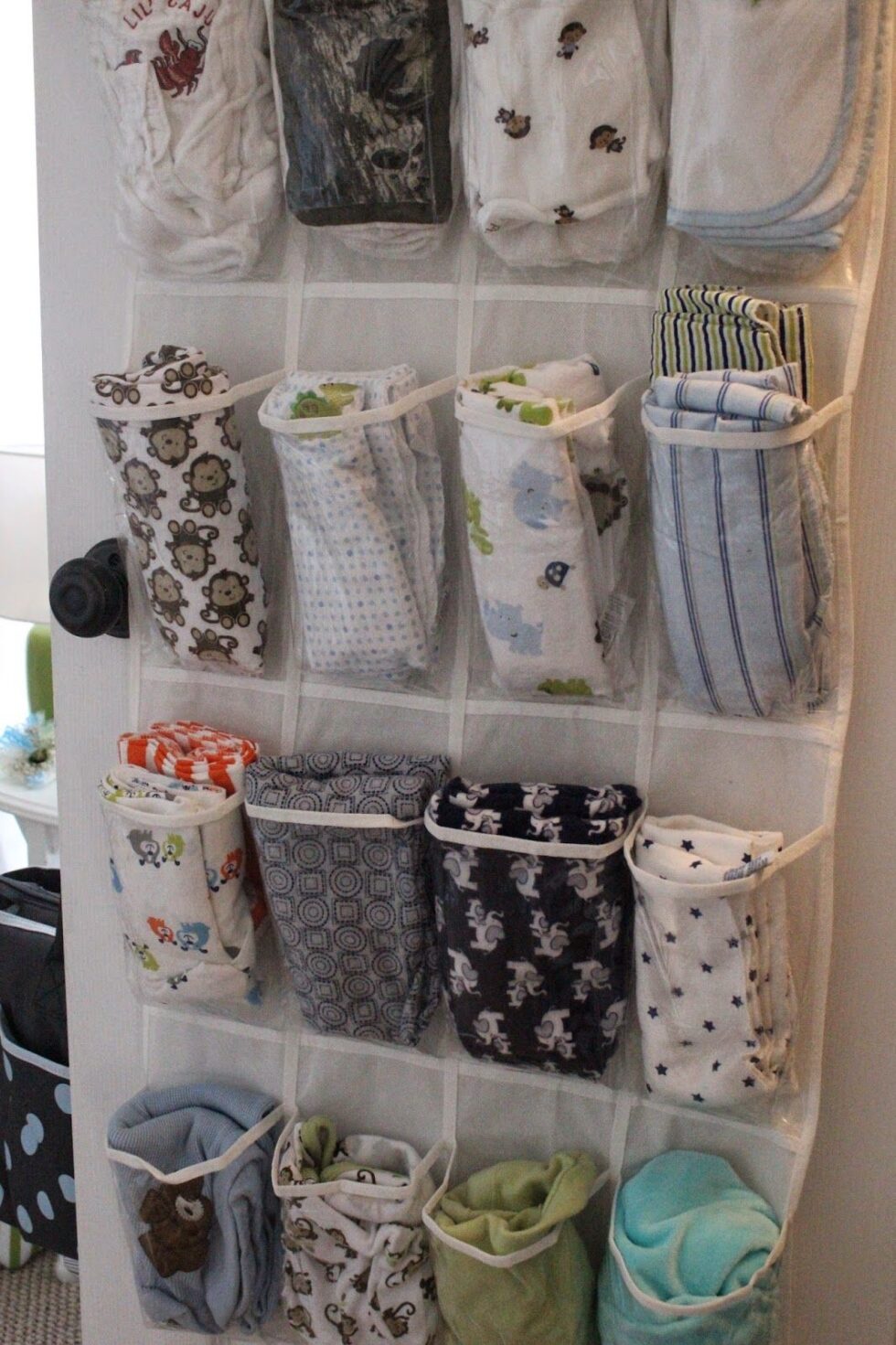 By hanging a shoe organizer or a shoe storage area will neatly put all the shoes of your baby in a single place. It can be hanged on the door of your closet and you will not have to buy a separate shoe rack for your baby's shoes. Isn't it great?