Celebrity kids are always in front of the camera, so the moms make sure that their kids look the absolute best. The celeb kids have access to designer clothes, shoes, bags, and the best hairstylists in the world so there is no doubt that they can be called fashion icons. Here is the list of the top 5 kids who are truly fashion icons and we can't get enough of their cuteness.
Stormi Webster
Not only her name is cute, but she also has a great style. Stormi has occupied the number 1 position of being a fashionista at such a ripe age. Stormi Webster is the daughter of makeup mogul Kylie Jenner and the rapper Travis Scott. She is going to be 3 years old and her fashion sense is incredible (thanks to her mother!). We love her top knots, crossbody bags, and those cool sneakers.
Suri Cruise, the daughter of Tom Cruise and Katie Holmes, is also a fashionista. She is following in her mom's footsteps and looks adorable. Suri is only 14 years old and she is adopting a great style. We love her relaxed, effortless looks.
Christiano Ronaldo Junior
Just like his dad, Christiano Ronaldo Junior is also a fashion icon. He is only 10 years old and loves to dress up like his footballer dad. Christiano Ronaldo Junior loves to wear different types of buttoned-up shirts with pants and also white sneakers.
This list would be considered incomplete without mentioning the name of North West. She is the daughter of Kim Kardashian and singer Kanye West. Both her mother and father have a great fashion sense and have won multiple fashion awards. North West has great fashion sense and is a true inspiration for many kids.
Blue Ivy is only 8 years old and is the daughter of the famous Beyoncé and Jay Z.  She looks great in every outfit and her red-carpet looks are to die for.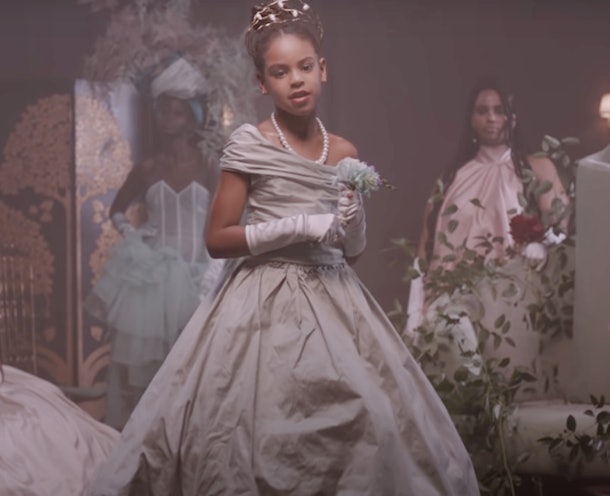 You can find many baby clothes style at amazon. And if you are lookings for a great way to organize your baby's clothes please check our unique closet dividers Here.