The Best Baby Fashion for Summer: How to Dress Your Baby for Hot Weather
Summer is here and it's time to start thinking about how to keep your little one cool and comfortable during the hot weather. Dressing your baby for summer can be a challenge, but with the right fashion choices, you can keep your baby looking stylish and feeling comfortable all season long. As a mom of two, I know first hand how important it is to keep your baby comfortable during the summer, and I'm excited to share some of my tips and tricks with you today.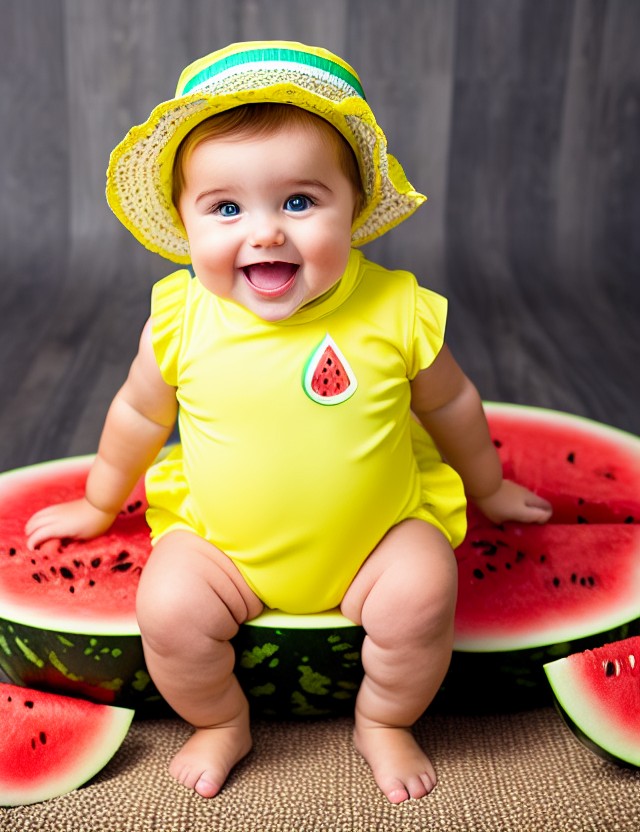 Lightweight Fabrics
When it comes to summer baby fashion, lightweight fabrics are key. Cotton, linen, and lightweight blends are all great options for summer clothing. These fabrics breathe well and will help keep your baby cool and comfortable. Avoid heavier fabrics like wool or flannel, as they can be too warm for the summer months. One of my go-to materials for summer clothing is muslin, it's lightweight, breathable and easy to care for.
Bright Colors and Patterns
Summer is the perfect time to break out the bright colors and fun patterns. Not only will they look adorable on your little one, but they can also help keep them cool by reflecting the sun's rays. Look for items in colors like yellow, green, and pink. Fun patterns like stripes and polka dots are also a great choice for summer. I love dressing my baby in bold colors, it always makes her stand out in a crowd and brings a smile to everyone's face.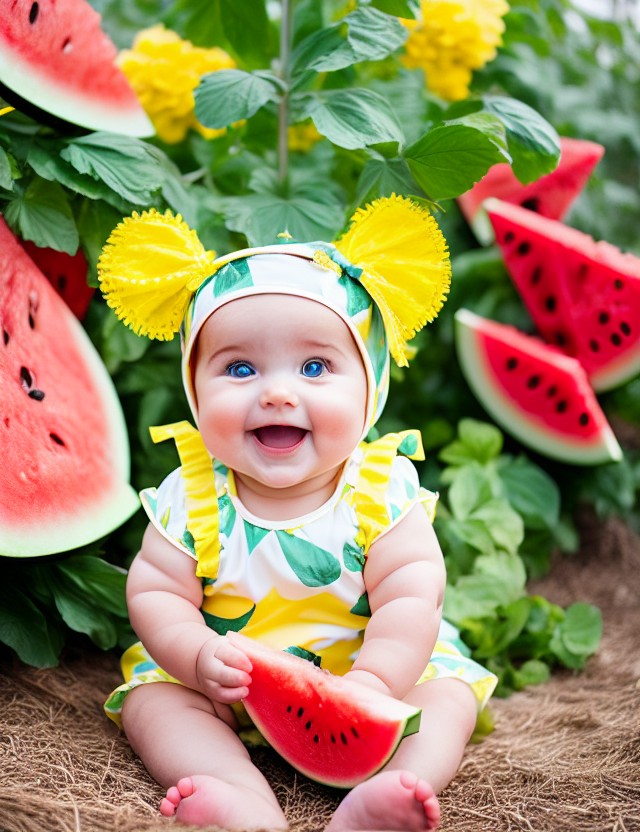 Sun Protection
While dressing your baby in the latest summer fashion is important, it's also important to make sure they are protected from the sun. Look for clothing with built-in UV protection, or layer items with a UV protective fabric underneath. A wide-brimmed sun hat is also a must-have for keeping your baby's face and head protected from the sun. You can also opt for long sleeve sunsuits or rash guard shirts which are specifically designed to protect babies from the sun.
Comfortable Footwear
When it comes to summer footwear for your little one, comfort is key. Soft, flexible shoes or sandals are the best choice for hot weather. Avoid shoes with heavy soles or stiff materials, as they can be too hot and uncomfortable for your baby's delicate feet. My daughter loves her soft sole leather sandals, they are easy to put on and take off and she never complains about them being uncomfortable.
Summer Accessories for Babies
Accessories can add the perfect finishing touch to any summer outfit. Sunglasses, sun hats, and lightweight blankets are all great options for keeping your baby cool and protected from the sun. Look for sunglasses with UV protection and a strap to keep them securely on your baby's face. A sun hat with a wide brim will protect your baby's face and head from the sun. Lightweight blankets, like muslin or cotton, are perfect for draping over a stroller or car seat to provide shade or for use as a nursing cover.
Summer Outfit Ideas for Babies
Mixing and matching different items of clothing can create stylish and comfortable summer outfits for your little one. A cute sundress paired with a sunhat and sandals is a classic summer look. A tank top andshorts with a lightweight cardigan for cooler evenings is another great option. A romper paired with a sun hat is also a easy and cute go-to outfit for summer. Don't be afraid to mix and match patterns and colors for a fun and playful look. Another great idea for summer is to invest in a few onesies, they are comfortable and versatile, you can layer them or wear them alone and they will always look cute on your baby.
Summer Care Tips for Babies
Summer is a great time for babies to be active and enjoy the outdoors, but it's important to keep them safe and comfortable during the hot weather. One of the most important things to remember is to keep them hydrated, make sure they are getting enough fluids, especially on hot days. Another important tip is to protect them from sunburns, always use sunscreen on exposed skin and dress them in protective clothing. Keep your baby cool while they sleep by using light weight bedding and keeping the room well ventilated.
With these tips and tricks, you'll be able to find the perfect summer fashion and care for your baby. Remember to prioritize comfort, lightweight fabrics, sun protection, and to have fun with colors and patterns. Summer is a great time to enjoy with your baby and make beautiful memories, so enjoy the season and don't forget to capture every moment.
If you're looking for some inspiration, check out VogueKids for the latest baby fashion trends and styles.
Latest posts by SweetSmartWords
(see all)