The Best Baby Fashion Accessories: Hats, Shoes, and More
As a mom, I know firsthand how overwhelming it can be to dress up your little one. With so many options for accessories, it can be hard to know where to start. From adorable hats to stylish shoes, the choices are endless. But as a fashion-savvy mom and a top selling woman blogger, I've done the research and rounded up the top baby fashion accessories that are not only trendy, but also practical and comfortable for your little one. In this article, I'll share with you my personal favorites and some tips and tricks to make your baby look and feel their best.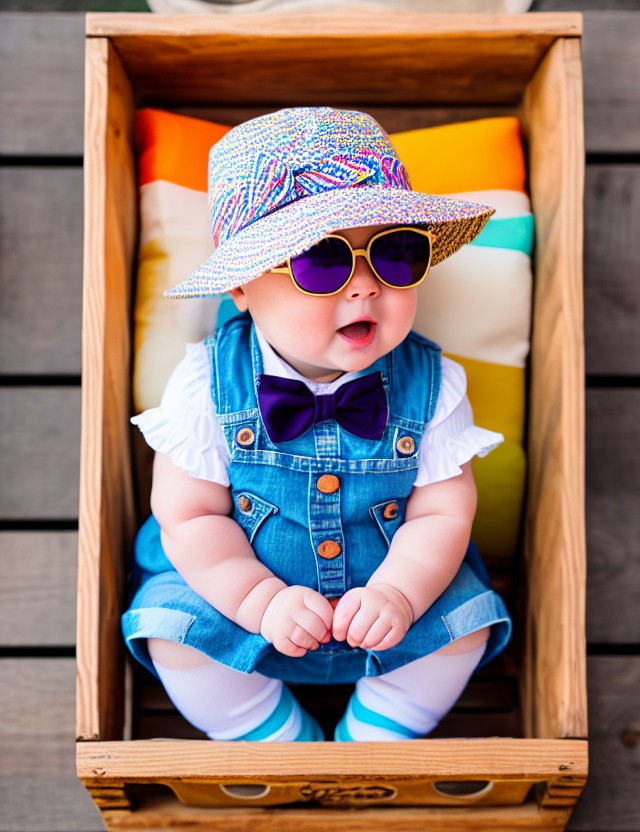 Hats
One of the most popular baby fashion accessories is a hat. Not only do they protect your baby's delicate head and face from the sun, but they also add a cute and stylish touch to any outfit. Some of the best options for baby hats include:
Beanies: These soft, cozy caps are perfect for keeping your baby's head warm in cold weather. My personal favorite is the Burt's Bees Baby Organic Cotton Knit Hat, it's made from 100% organic cotton and it's super soft and breathable.
Bucket hats: These wide-brimmed hats offer extra sun protection for your baby's face and neck. They're also great for keeping the sun out of your baby's eyes. I love the Carters Baby Girls' Bucket Sun Hat it comes in a variety of colors and it's made of 100% cotton.
Newsboy caps: These adorable caps have a button on top and a brim that is slightly curved. They're perfect for a casual or formal look, and are great for both boys and girls. The Little Me Baby Boys' Newsboy Cap is a great option, it's made of a soft and breathable cotton blend.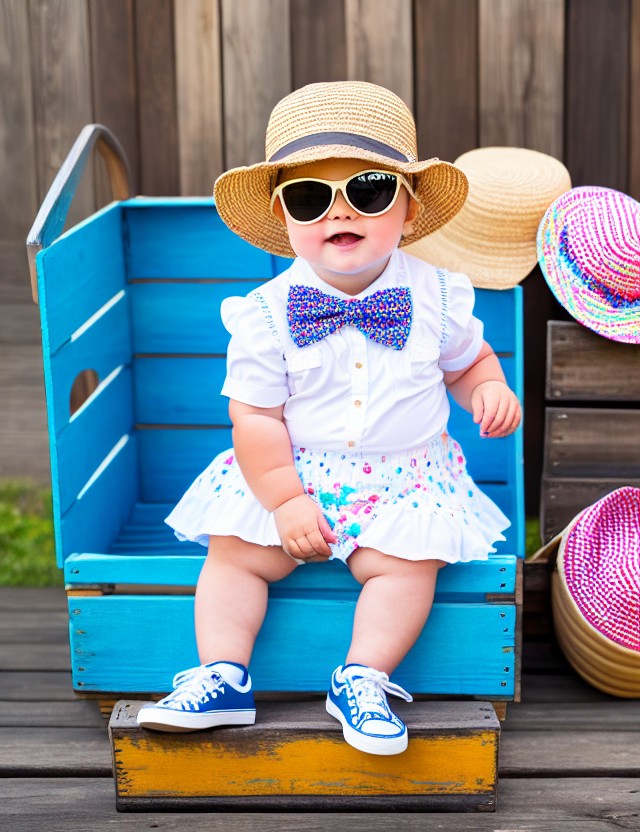 Shoes
Another must-have accessory for your little one is a comfortable and stylish pair of shoes. The best options for baby shoes include:
Soft sole shoes: These shoes are perfect for newborns and infants because they are flexible and allow your baby's feet to move and develop naturally. They also provide a non-slip sole for added safety. One of the best options for soft sole shoes is the Robeez Soft Soles Baby Shoes.
Crawling shoes: These shoes are designed for babies who are just starting to crawl or walk. They have a thicker sole for added support and protection. The Freshly Picked Crawling Shoes are a great choice, they have a soft leather upper and a flexible rubber sole.
Walking shoes: Once your baby is walking, you'll want a pair of shoes that provide more support and stability. Look for shoes with a rubber sole and a secure fit to keep your baby safe and comfortable as they take those first steps. Striderite Keds Baby Walker is a perfect choice, it's made with durable materials and a rubber sole for added traction.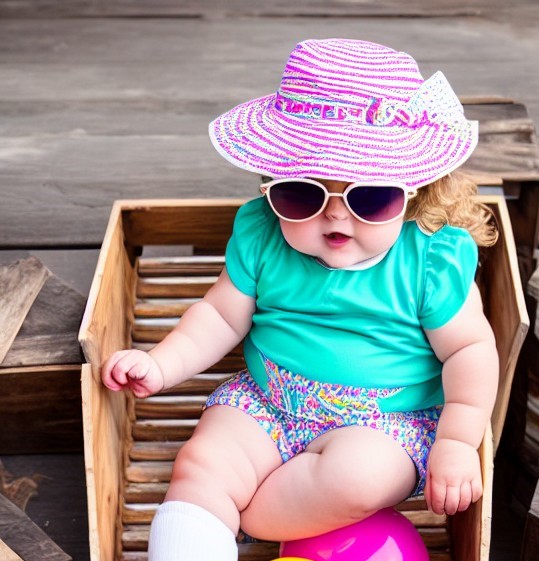 Other Accessories
In addition to hats and shoes, there are many other baby fashion accessories that can add a stylish touch to your baby's outfit. Some of the best options include:
Bow ties and suspenders: These adorable accessories are perfect for little boys and add a touch of sophistication to any outfit. For a classic look, check out The Beaufort Bonnet Company Bow Ties they come in a variety of colors and patterns.
Hairbands and headbands: These are perfect for keeping your baby's hair out of their face, and also add a cute touch to any outfit. Nylon Headbands by Baby Bling are a great option, they come in a variety of colors and are made of soft and stretchy nylon which is gentle on baby's head.
Socks: Keep your baby's feet warm and stylish with a variety of cute and colorful socks. Hudson Baby Unisex Baby Cozy Fleece Booties are a perfect choice, they come in a variety of colors and are made of a soft and warm fleece material.
Research shows that dressing up babies in stylish clothes and accessories has a positive impact on their development, it helps them to develop their sense of self and also boost their self-esteem. According to a study by the University of Sheffield, babies who were dressed in clothes that were deemed more attractive were more likely to be approached and played with by adults.
When it comes to buying these accessories, you have a variety of options. You can find them at most baby stores, both online and offline. Some of my favorite places to shop for baby fashion accessories include Carter's, Nordstrom and Target. You can also find a great selection of baby fashion accessories on online marketplaces like Amazon and Etsy.
In conclusion, accessorizing your little one can be a fun and rewarding experience. By choosing a hat, shoes, and other accessories that are both practical and stylish, you can ensure that your baby looks and feels their best. Don't hesitate to mix and match different accessories to create unique and stylish looks for your baby. I hope this article has been helpful and informative, and has inspired you to add some fun and fashionable pieces to your baby's wardrobe.
Latest posts by SweetSmartWords
(see all)