There are many materials that you can use to make crafts with the little ones in the house. They will have a great time, and these activities will help them develop their creativity, motor skills, and concentration. When making crafts with children, some materials are essential. Among them, we could mention, for example, glue or paints, so that you do not miss anything, we have prepared a list of the essential toddler craft supplies for you.
WHAT ARE THE BASIC CRAFT SUPPLIES FOR TODDLERS?
We are going to divide the basic materials needed to make crafts with children between those that are really essential and that you can never miss, and those that you will use from time to time.
ESSENTIAL MATERIALS
Colored Card Stock: Colored card stock is sturdy, retains its color, and is easy for little hands to handle, cut, and tear whenever they want.
Washable paint for crafts: One of the most essential craft supplies is washable paints that we can easily clean if the child stains the table while doing his craft.
Markers: Essential also for children to paint any drawing they make or also to paint on crafts such as cards, or to paint, for example, the face of an animal on a plastic cup.
Colors: Just as markers are essential. We can have them in the form of wooden pencils or coloring waxes.
Plasticine or clay: What child has not created a thousand and one figures and things with plasticine? It is essential not only for crafts but for them to play and unleash their imagination.
White glue: White glue is a staple when kids start crafting. It's easy to apply but also easy to remove in the event of a mistake.
Pipe Cleaners: These dainty little wires are excellent for many projects; the only downside is that the ends are a bit sharp, so be careful while handling them with kids!
Plastic scissors: Using plastic and round-tipped scissors are excellent for learning to cut and manipulate cardboard and various papers.
Googly Eyes: Stick-on googly eyes make basic crafts awesome! They're fun and cheap, and you can use them for any doll or figure the kids create!
Eva rubber: Eva rubber is perfect for children to cut out and decorate their crafts or make figures, for example.
Glitter: To decorate children's crafts, we can't miss glitter.
Stickers: Of various colors and shapes, stickers are also essential when doing all kinds of crafts.
Sheets, pencils, and eraser: To start drawing and for countless crafts.
NOT SO BASIC MATERIALS
Adhesive tape: Double-sided adhesive tape is one of the best materials we can use when making crafts and when the glue dries out. 
Felt: For more elaborate crafts, and for kids of all ages, felt sheets can help.
Feathers: Although it may not seem like it, feathers can be very useful. They can be used to decorate a created figure, make animal fur, or even decorate a greeting card.
Sequins: They are so pretty, and if you have an older child, this is an excellent alternative to glitter.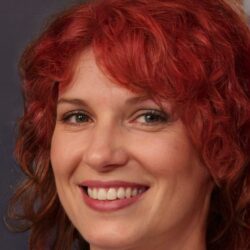 Latest posts by Sue Brown
(see all)