Congratulations on your pregnancy!
Now, you need to think about shopping for your little one. Of course, you have questions and doubts about what to choose. With so many labels, styles, and alternatives available nowadays, it can get overwhelming to make the right choice for your baby boy or girl.
To make this buying newborn clothes more enjoyable and easier, you can read this article on the important factors to consider when buying baby clothes. When starting to shop for baby clothes, you need to ensure that what you are buying is comfy for the baby.
Pick light, cotton-material clothes. Babies have sensitive and delicate skin. And sensitive skin means that if they wear clothes made of low-quality fabric, their skin is prone to irritations. Put in focus your baby's ease over fashion when shopping for baby apparel.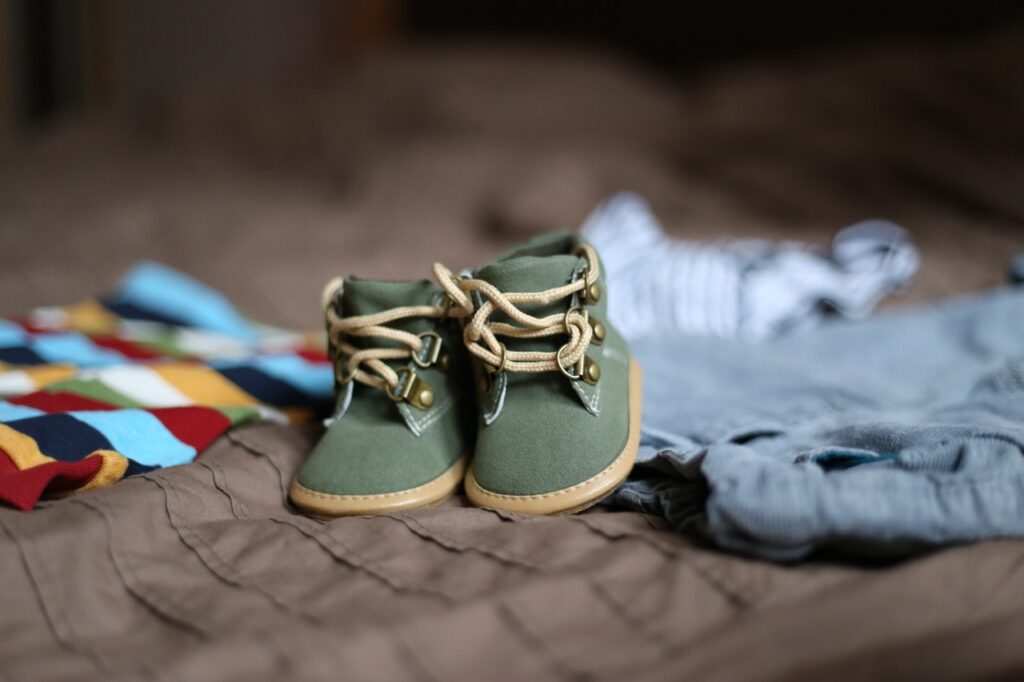 Everyone knows how tempting it is to get carried away and buy fancy baby outfits and accessories. But, they may not be best suited for your baby regarding his comfort and safety. Ribbons and too many buttons can bother your baby and cause rashes. So, select clothes that are easy to wear and change during the day.
Also, make sure to remove all tags that can irritate your baby's delicate skin. Do this after washing the clothes and before the baby wears them.
 During winter, avoid bundling your baby in too many layers of clothing. It's better to prevent overheating. For the summer and rainy season, cotton clothes may be your best option.
 In case you feel that the temperature is slightly cold, you can always opt for layering. Babies need their diapers changed a lot more times than you can imagine. That means that you will need to change their outfit too. Several times every day. So, stock up on all the baby necessities. Get an acceptable number of baby essentials for messy incidents and spillovers.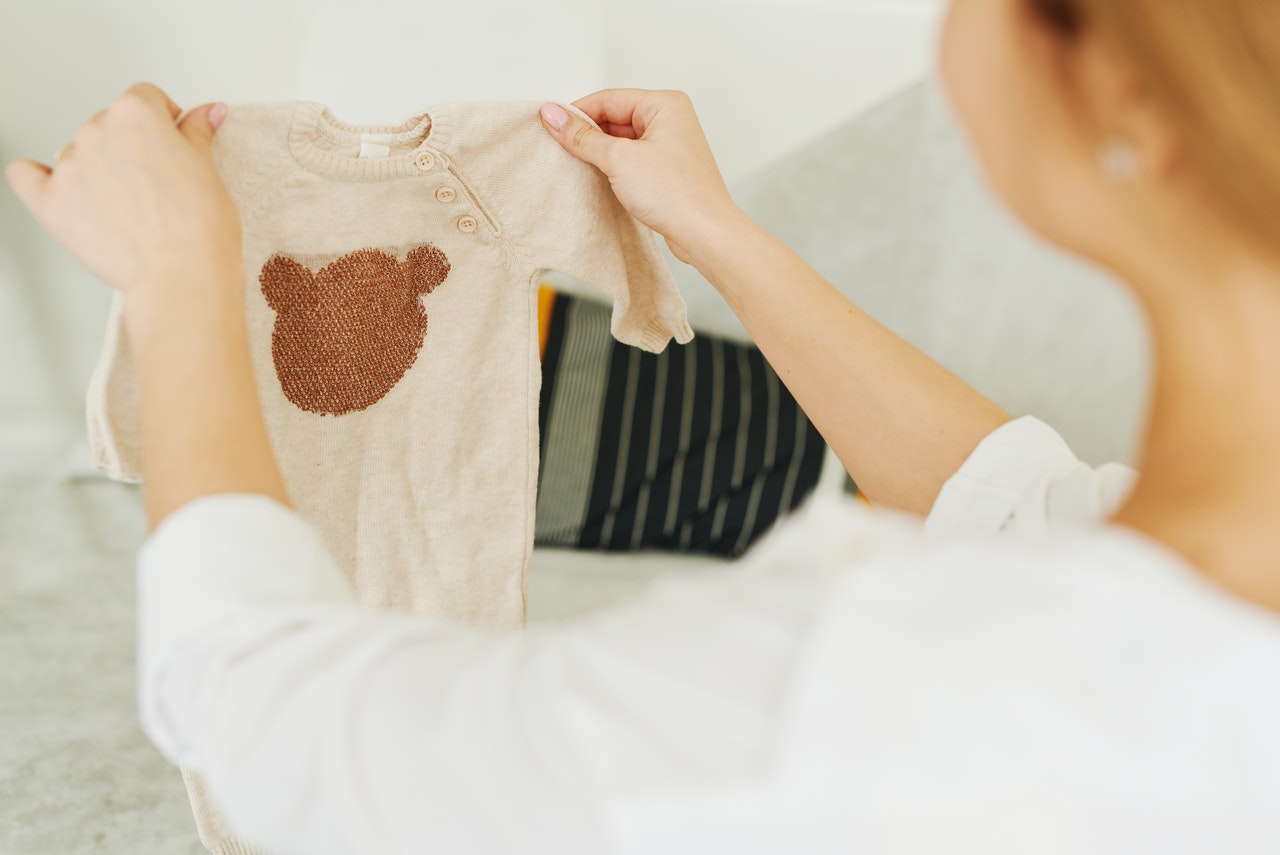 Avoid loading your baby's wardrobe with too many clothes, as he will outgrow them before you know it. And the clothes may not suit him for long. You should buy the basics in fair numbers at first. Then keep buying as and when there is a need. Read the tags carefully for the size when you're buying.
Clothing that is supposed to be worn over your baby's head can turn into a problem for him. Be on the lookout and pick styles with wide necks or with buttons and snaps.
You may want to buy clothes made of fabric that is easy to clean. Babies regularly spit out, drool, burp, and poop. So, opt for fabrics that don't keep stains or become spoiled after frequent washing. It is also advisable, to buy a fair collection of accessories such as burp cloths and bibs. That way you don't need to change your baby's clothes every time he spills something on his clothes.